Building win-win collaborations with openness and transparency
LaNova Medicines is a fast-growing innovative biopharmaceutical company driven by strong scientific insights and technology. Our core competitiveness includes a highly experienced management team, proprietary R&D platforms, differentiated pipeline assets, and a proven track in executing clinical development with speed and high standards. In terms of external collaboration, we strive to establish mutually beneficial, long-term partnerships that can fully leverage each party's expertise. We are fully committed to becoming the preferred partner of choice.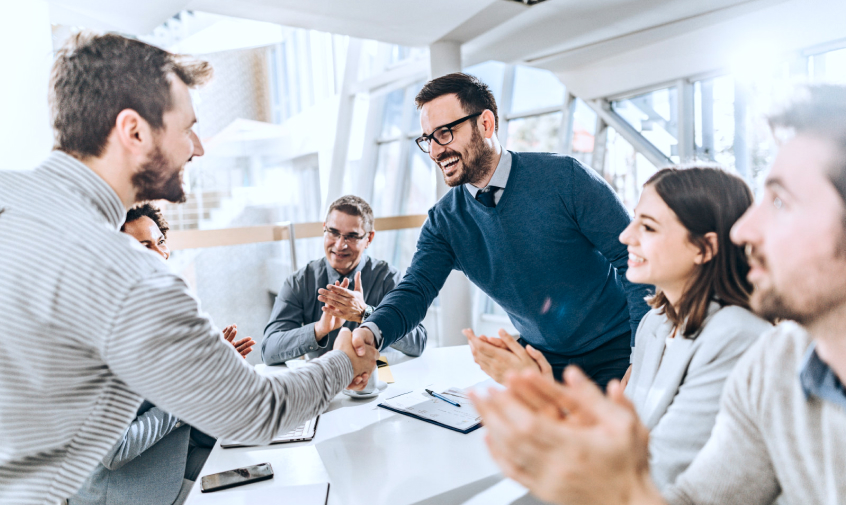 Collaboration models:
Out-licensing LaNova Medicines has multiple clinical-stage and preclinical-stage programs with either first-in-class or best-in-class potential. We are actively looking for global partners who can accelerate the clinical development and commercialization of our products to bring better treatment options for patients globally as soon as possible.

Platform-based collaboration LaNova's proprietary multi-transmembrane protein antibody development platform, ADC Development Platform and SynICE™ Bispecific Antibody Platform could efficiently and stably produce differentiated drug candidates at demand. We welcome partners to utilize these platforms to develop innovative assets.

Joint research and co-development LaNova has full-fledged R&D capabilities covering from early discovery to clinical development. We are open to collaborating with partners to integrate each party's resources and expertise to develop novel medicines.

In-licensing LaNova Medicines is interested in in-licensing innovative clinical-stage programs with the potential to address unmet clinical needs. In addition, we are also seeking in-licensing of adjacent technologies to strengthen our R&D competencies.

Other collaborations We are open to other forms of collaboration such as establishing joint ventures with investment funds or other companies to collaboratively discover, develop and commercialize selected LaNova's pipeline assets. We are also willing to explore early R&D collaboration with scientific research institutions, start-up companies, and others while utilizing LaNova's proprietary technology platforms and strong expertise in clinical development. We believe our expertise could assist our partners to advance their discovery assets to the clinical stage quickly.